What is a 'community that sticks', what isn't it and why you should have one if you want to build your blog to profit faster and create a hoard of raving fas who will share your work further for you.
I gave a presentation to a crowd of life-changers at a conference this year. My topic was building an online community that 'sticks' and I want to share this presentation with you.
If you are a blogger and you have profit goals then building an online community that 'sticks' is very important.
But I need to be clear in this presentation about what an online community ISN'T. Because it is exactly what it isn't that holds so many of us back and keeps us focused on goals that equal nothing to our own online businesses.
This is a fun 28 minute presentation and I sincerely hope you get value from it.
If you love it, please share it. I want so many more online business women to keep the fluff out of our online business journey and get focused on what will actually help us go from Blog to Profit so that we can serve the world and ourselves, live life and make money on our terms.
Because when women are empowered, the world will shift for the better.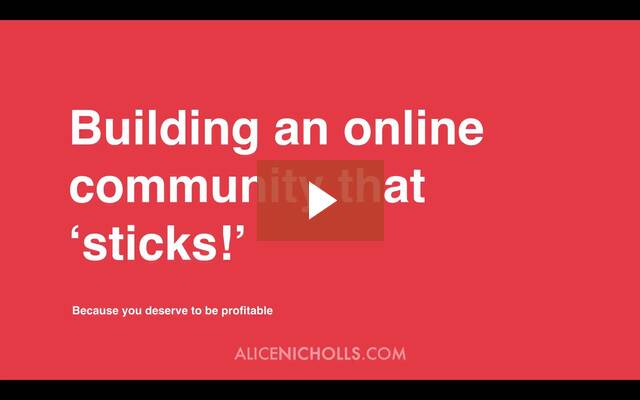 ---
How To Create An Online Community That Sticks
was last modified:
December 3rd, 2015
by